Professor Yury Shtyrov and CFIN among the recipients of a major EU grant aimed at advancing neuroscience education
AU is proud to be part of a major international initiative which has just been awarded ca. 1 million euro through the prestigious EU Erasmus+ framework.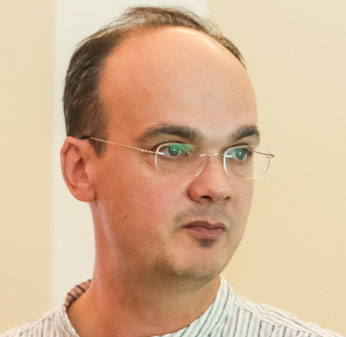 IBRAIN, an international network of universities from France, Denmark, UK, Russia and India, has received this award for a joint project that aims at developing Master-PhD track programmes in Brain and Cognitive Sciences, with a focus on streamlining education and introducing innovative knowledge on the neuronal basis of cognitive functions. The Programme will be developed, accredited and delivered in Partner Country universities.
The project's unique concept of interdisciplinary Master's-Doctoral Track has received high praise as being innovative and offering a new form of educational model, with a high potential to attract more students and to foster mobility and internationalisation. Yury Shtyrov, Professor and group leader at CFIN, will coordinate the project's activities at Aarhus University.
Read more about Professor Yury Shtyrov at:
http://pure.au.dk/portal/da/persons/id(647ef703-8140-4df2-810d-32b539576368).html